COLD MAKER
- COOLING SYSTEMS -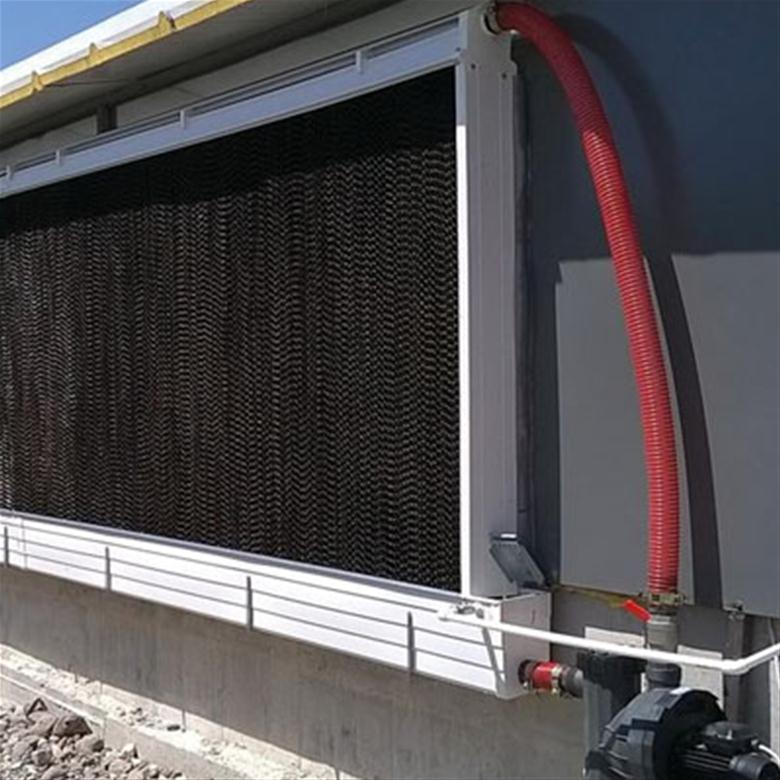 Easy Installation

Includes an internal water tank, no need for external water tank

The floating system allows automatic water refilling when the water level falls

Adjustable length and height due to its modular structure

The pads can be easily installed and uninstalled due to the special lock system

In systems up to 18m, the pump is installed in the head section. In the middle for longer systems.

System includes a drain valve for cleaning at the end of cycle.

The pumping system has a capacity of 0.37 kW 12 m3/hr in systems up to 36m.

PVC raw material is anti-UV loaded

Completely rustproof system

More durable than alternative metal frame cooling systems as it is completely made of plastic.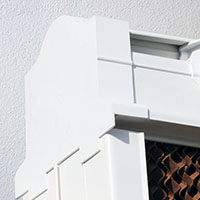 Closing Edge
With special design structure, it combines all system solidly.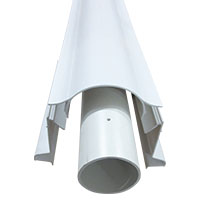 Top Cover
It protects the cooling pads and whole system against all harmful objects. In addition, It helps the water comes from distribution pipes to drip off to the cooling pads.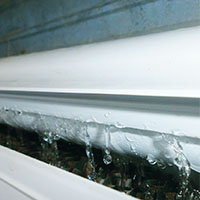 Sprinkling
serves the water drip off to the cooling pads. This system does not allow the water drip on the cooling pad excessively.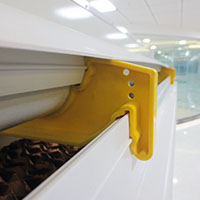 Locking For Upper Cover
It allows opening whole system from the top and the cooling pad take out easily after the flock. So, the cooling pad can be cleaned completely and their useful life will be longer.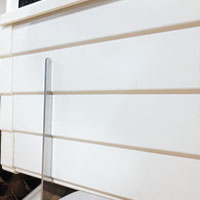 Rustproof Support Leg
It helps to install the system to the wall or panels of the houses.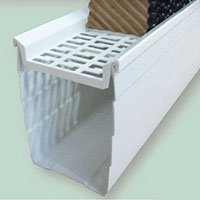 Internal Water Tank
It is bottom reservoir which keeps the water. With this unit, there is no need to buy extra water tank. 1 meter of internal water tank can keeps 30 liters water.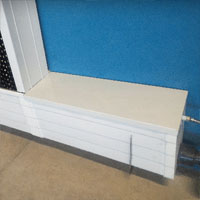 Floating System
It adds water into the internal water tank automatically when necessary. So it prevents to waste the water unnecessary.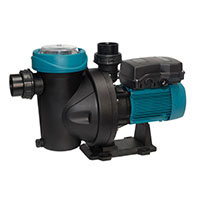 Water Pump with Self Filter
circulates the water in the system and clean the water with its self filter.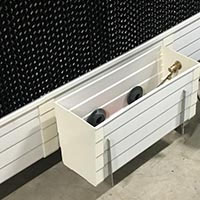 Floating System in the Middle
Special Floating System can be installed in the middle of the system if it is required.
| | |
| --- | --- |
| Maximum Height: | 200 cm |
| Pad sheet thickness: | 10 and 15 cm |
| Internal Water Tank Capacity: | 30 lt / 1 m |
| Water Circulation System Pipe Size: | Ø 50mm |
| Water Pump Force: | 0,37 kW up to 36m |
| Pump Capacity | 12 m3/h at 8m |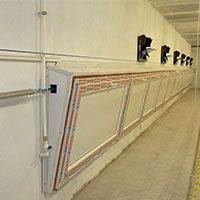 PVC Window System
It reflects the air comes from cooling pads through the house. It reflects the air through the ceiling of the house and helps to meet cold and hot air on the ceiling. So the chickens do not feel the cold air directly.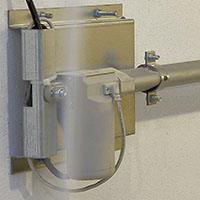 Activator
It opens and closes PVC inlets by computer automatically.